It's
an adorable tote
, made of 100% sustainable cotton, it's earth friendly, and a fun and funky green choice, but what do I do with it? When am I going to use it? There are no wrong answers.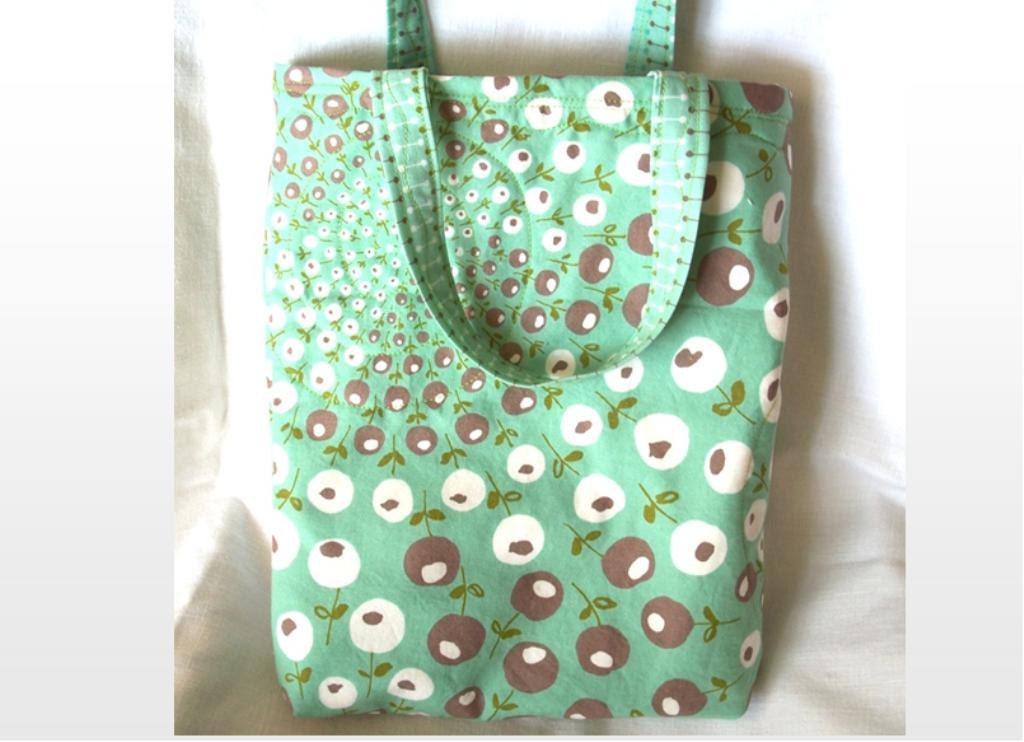 Aqua Mint Two-Handled Tote
Ok, well maybe a few. Might not be the best idea to give it to DH for a trip to the gym.
But, hey, being made of cotton, at least it can go in the wash!
Over and over again.
Ombre Sunset Shoulder Tote
Let's face it, not everyone wants to haul around a purse as large as an airplane carry-on. You know the size. You've seen passengers cram them over and under seats, making you wait your turn, right? But there are times it would be nice to carry a few magazines, an eReader, even a pair of dance shoes, and a few other odds and ends that won't quite fit into your pocketbook. These totes are perfect for that!
Unlike other toes that are extra large, made of canvas, these are soft and light, suitable for times you want to throw a few things together, grab 'em and go! And, unlike their canvas counterparts, they come in a variety of fabrics and patterns, keeping you fashionable and fresh.
Who says practical has to be boring?
Julie's totes are made using original patterns and 100% sustainable cotton fabrics and batting. They are machine washable, too. Julie's totes are available online in her Etsy and ArtFire shops, as well as at select selling events.
New designs added regularly.