From time to time my handmade products will be featured here, as the blog allows me to fully introduce them to you! Sometimes, they will be presented in an unusual, fresh way. Other times, straight out. Links will be included for items that are currently available, taking you directly to my shop where it is listed for purchase. On the right hand side of the blog, you'll see a few widgets for my current, active shops. Simply click on any of the images, and you'll be taken there! My fine art pieces, however, are typically available for viewing (and purchase) locally. I do not offer delivery or pickup. However, if you are local, and wish to save on shipping, let me know and we can work something out.
Currently, I sell on ArtFire, Etsy and Bonanza. All shops take PayPal. My ArtFire studio also takes Amazon Payments. Did you know that PayPal allows you to make purchases via credit card as a "guest", without signing up for an account? Pretty cool, huh?
Whenever I choose to feature other artisans, links will be included to their shops. However, I am not responsible for the quality of their service or work. (Yep, had to throw the Disclaimer in. 'Tis life.)
And, as always, if you have any questions about a product, please ask! Computer monitor resolution varies from machine to machine, so color matches may not be exact. (Purple, for one, is notorious to photograph! Here is an example!)
Photo #1, natural light, fading sunlight, taken outdoors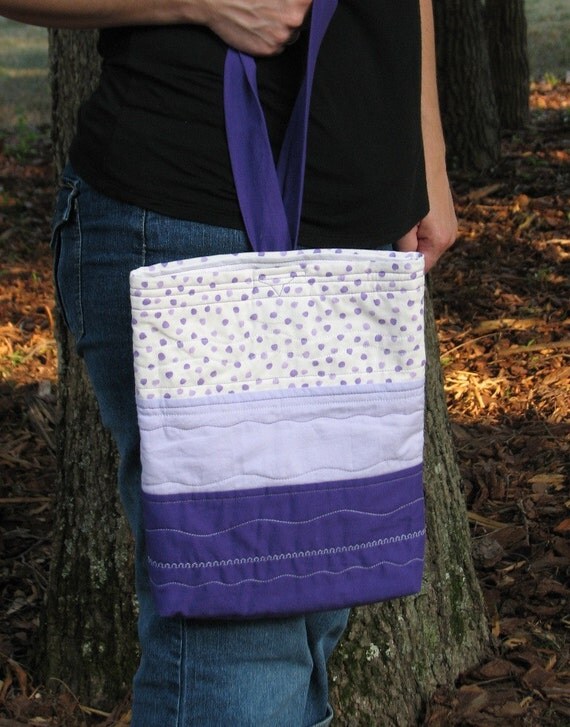 Photo #1, taken 3 minutes later, same exposure, indirect sunlight
If size is of concern, let me know and we'll talk about it. No problem. I want you to be satisfied with your new item.
My policies are listed on every site I sell. In brief, if you don't like it, let me know within a week of shipping (that's the confirmed delivery date of your package, via Delivery Confirmation information listed on the USPS website.) The item must be returned in the same condition you received it in so I can relist it for sale. (Makes sense, right?) But some items, such as clearance, are final sale, which will be mentioned in the listing (That's pretty standard, isn't it?). Personalized items are not returnable, so we will work together to ensure the name(s) are spelled correctly before sending it out to you.
If you've ever gone to a show where I've sold, you might notice a slight difference in pricing from my online shops. Here's why. Sometimes, I offer deals, such as buy 3 zip pouches at a discount. Sometimes, a few items will be featured at a special discount for that event, only. But the biggest difference comes regarding tax. All North Carolina residents, by law, are responsible for sales tax. For shows, I've precalculated the amount of the tax, and included it in the sticker price (yes, there will be a break down at purchase). Here's an example. For a tote bag that lists for $25, sold in a county that charges 6.75% tax, the final price (online) is $26.69 – not counting shipping costs. When you purchase the same tote in person for $25, you are actually paying $23.43 for the bag, $1.57 in tax, which equates to a 7% savings for you. Other times, the price might be slightly higher, as tax does take quite a chunk out. (Using the example of the $25 tote, I might charge $26.50 in person, in order to make sure the tax is covered.)
As you can see, I'm wordy. But that also means I strive to be thorough. I want you to have knowledge of the process. And, most importantly, I want you to enjoy it!
Got questions? I'm here. :)